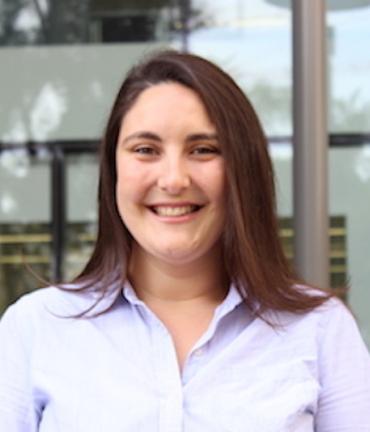 Polly Chuntova, PhD
Postdoctoral Scholar
My research interests span the fields of cancer biology and immunology. In particular, I'm interested in harnessing the therapeutic potential of immune cells for the treatment of cancer.
During my Ph.D. work, I performed experiments which revealed the complexity of signaling pathways that guide the infiltration, differentiation, and activity of tumor-associated myeloid cells and prompted me to continue my training focusing on immunotherapeutic approaches for the treatment of brain tumors.
As part of the Okada lab, my work is focused on developing innovative tools for the study of chimeric antigen receptor (CARs) therapies in glioblastoma (GBM) patients. For example, we are working to establish a novel preclinical CAR-T model that will allows us to quickly screen various T-cell modifications for patients with a mutation in the epidermal growth factor receptor gene (EGFRvIII), who represent around 30% of those suffering with GBM. The median survival time for patients newly diagnosed with GBM is 15 months, and for those with EGFRvIII positive tumors, survival outcomes are even worse. We believe that novel immunotherapeutic approaches, such as CAR-T, can aid in filling the acute clinical need for improved GBM treatments. 
Email: pavlina.chuntova@ucsf.edu
Education and Training
2008                Bachelors of Arts, Biology Department; Macalester College
2008-2010      Junior Scientist, Department of Pediatrics and Hematology/Oncology; University of MN
2010-2016      Ph.D. in Cancer Biology, Laboratory of Dr. Kathyn L. Schwertfeger; University of MN
2016-now       Postdoctoral Scholar, Laboratory of Dr. Hideho Okada; UCSF
Selected Awards
2014    Doctoral Dissertation Fellowship (DDF), University of Minnesota, Minneapolis, MN
2014     American Association for Cancer Research (AACR) Scholar-In-Training Award, San Antonio Breast Cancer Symposium, San Antonio, TX
2015    Roza Steer Breast Cancer Research Award, University of Minnesota Medical School, Minneapolis, MN
Featured Publications
Genetically Engineered T-Cells for Malignant Glioma: Overcoming the Barriers to Effective Immunotherapy.
Chuntova P, Downey KM, Hegde B, Almeida ND, Okada H. 
Front Immunol. 2019 Jan 22;9:3062. doi: 10.3389/fimmu.2018.03062. eCollection 2018. Review.
---
Novel and shared neoantigen derived from histone 3 variant H3.3K27M mutation for glioma T cell therapy.
Chheda ZS, Kohanbash G, Okada K, Jahan N, Sidney J, Pecoraro M, Yang X, Carrera DA, Downey KM, Shrivastav S, Liu S, Lin Y, Lagisetti C, Chuntova P, Watchmaker PB, Mueller S, Pollack IF, Rajalingam R, Carcaboso AM, Mann M, Sette A, Garcia KC, Hou Y, Okada H.
J Exp Med 215.1 (2018): 141-157
---
Activation of the FGFR–STAT3 Pathway in Breast Cancer Cells Induces a Hyaluronan-Rich Microenvironment That Licenses Tumor Formation.
Bohrer LR, Chuntova P, Bade LK, Beadnell TC, Leon RP, Brady NJ, Ryu Y, Goldberg JE, Schmechel SC, Koopmeiners JS, McCarthy JB, Schwertfeger KL.
Cancer research 74.1 (2014): 374-386.
---
Macrophages: Regulators of the Inflammatory Microenvironment during Mammary Gland Development and Breast Cancer.
Chuntova P, Brady NJ, and Schwertfeger KL.
Mediators Inflamm 4 (2016)
---
The FGF/FGF receptor axis as a therapeutic target in breast cancer.
Chuntova P, Brady NJ, Bade L and Schwertfeger K L. 
Expert Review of Endocrinology and Metabolism. 8.4 (2013):391-402